Kirsten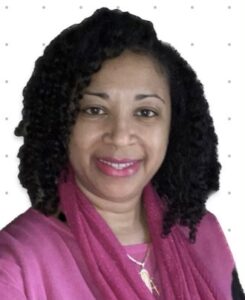 Kirsten is a proud U.S. Navy veteran who continues her work in serving others in the field of massage with 15 years of experience. Although attaining a bachelor's degree in business management, she never wavered from her love of massage therapy. She really enjoys helping people decompress from life's stress and maintaining muscle health. She specializes in medical and therapeutic massages including trigger points and really enjoys providing Basalt/Himalayan Salt stone massages which contributes to extra relaxation and stimulation to healing. Other services she provides include Pre-natal massages, aromatherapy, CDB oil treatment, cupping and deep tissue massage.
Massage sessions are booked at 60 or 90 minutes or 20 minutes and 45 minutes for the medical massage.
Daimon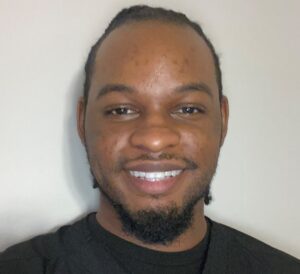 Daimon, LMT, was born and raised in Houston, TX and has practiced massage therapy for six years. He graduated from Prairie View A&M University with a Bachelors degree of Sciences and Art in 2015. Later, at the Texas Center for Massage Therapy, he studied and became certified and trained in Swedish Massage, Sports Massage, Trigger Point Therapy, Reflexology, Myofascial Release, and Deep Tissue Massage to develop a career as a professional massage therapist. 
His focus is to specialize in Deep Tissue Massage, Sports Massage, Stretching, and Myofascial Release techniques. He has had several opportunities working with clients who have had headache and migraines, scar tissue, fibromyalgia, diabetes, scoliosis, sciatica, and anxiety. 
Daimon is very compassionate and energetic, which helps create a unique client centered approach to each massage he gives. Furthermore, his optimism and positivity encourages growth in his practice, aiming to promote holistic wellness through massage therapy. 
Massage sessions are booked at 60 or 90 minutes or 20 minutes and 45 minutes for the medical massage and most of the time will include a stretch session if Daimon feels the individual is ready for a stretch.
Jon Paul
(Coach JP)

Jon Paul (J.P. or Coach JP) is a husband to his wife, Debbie; together, they have 5
sons, and 1 Daughter J.P. Serves as a Sports Performance Specialist and Specialist in
Exercise Therapy. J.P. has 20 years of experience in Sports Performance Training,
Post- Operation Rehabilitation, Movement Analysis, Corrective Exercise, Strength &
Conditioning, Sports Testing, Holistic Health, Sports Nutrition, Corporate Wellness, and
weight management.
J.P. has received training and licensing certifications from various organizations and
institutions such as ISSA College of Exercise Science, Institute for Integrative Nutrition,
International College of Professional Kinesiology Practice, National Academy of Sports
Medicine, National Strength Professional Association, Shaw Academy, EXOS, and
Avalon School of Massage.
J.P. enjoys spending time with his wife and children, singing, playing the keyboard,
teaching, developing case studies in Sports Rehabilitation/Corrective Exercise, and
sharing the Gospel of Jesus Christ.
Sessions are booked at 90 minutes and consist of 3 parts.
First part will be to work on the problem area by working out the scar tissue or trigger points.
Second part will be to lengthen the adaptive shortened muscles. 
Third part will be to strengthen the weak muscle imbalance.
If the body is hypermobile, Coach will forgo the stretching session and use this time either in the soft tissue work or in the strengthening session.